– These special soldiers carry an air to air missiles system.
– The lock on procedure will be stopped if the targeted helicopter fires flares. The soldier needs at least six seconds to lock on again.
– If there are multiple MANPADS close together (30 meters) they form a team and make clear that they don't shoot at the same time.
– They have three missiles with them. If they are all fired they disappear.
– Pilots get a warning if a missile is incoming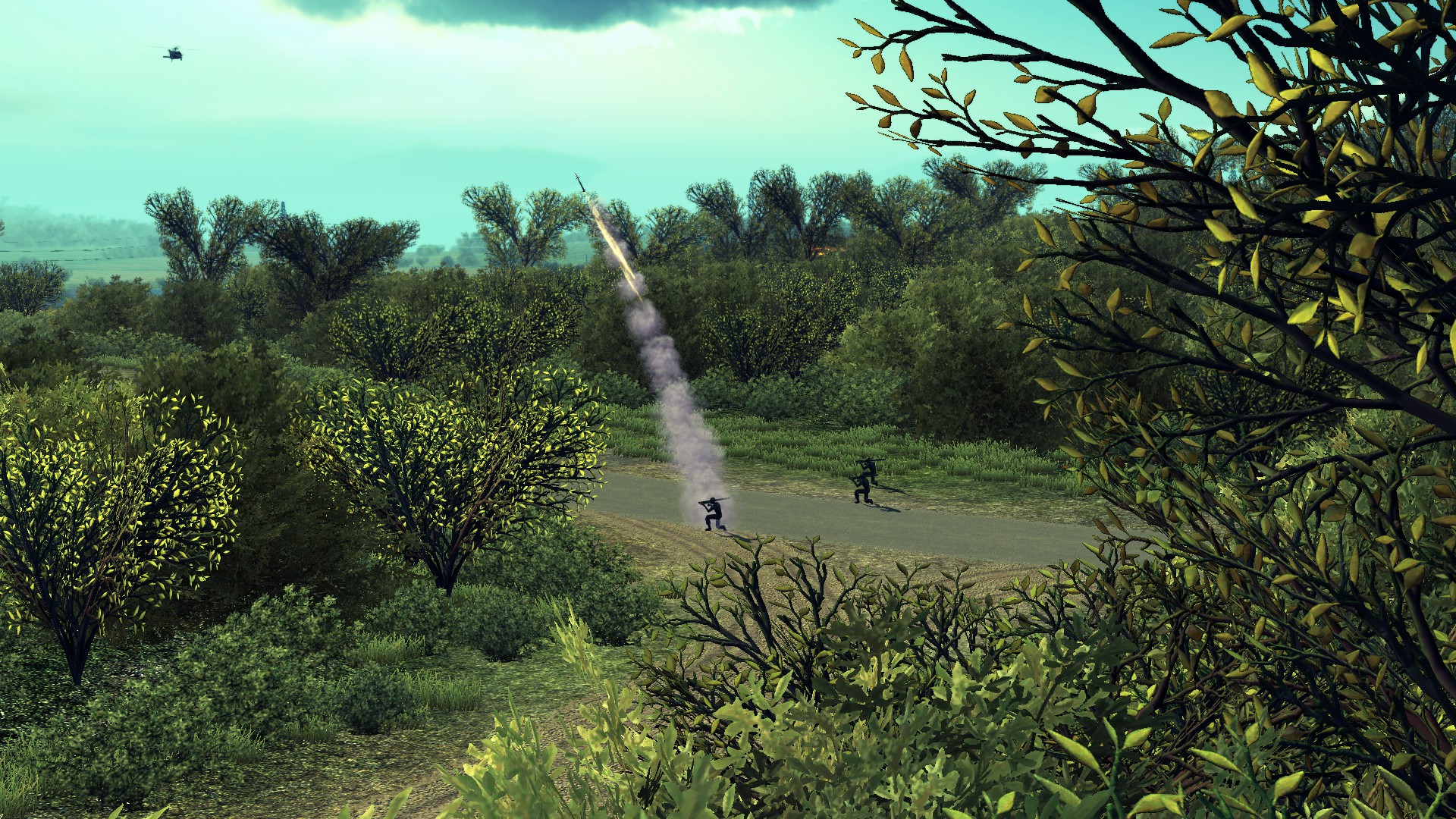 Strategies
MANPADS spam (by Jasper)
Place MANPADS to defend your bases and to disturb the hostile team.
I place two or three MANPADS at one spot.
I spread them in all directions of my helo so it's difficult to hit them.
Either I place them on the front of allied bases to disturb approaching hostile or
I place them far behind enemy lines.
How to deal with MANPADS spam (by Jasper)
Report areas with MANPADS.
Fly low and fast.
Preflare if you expect to enter dangerous areas.
[scouts] Search the areas (fly low), spot the MANPADS for ground forces and door gunners and destroy the MANPADS.