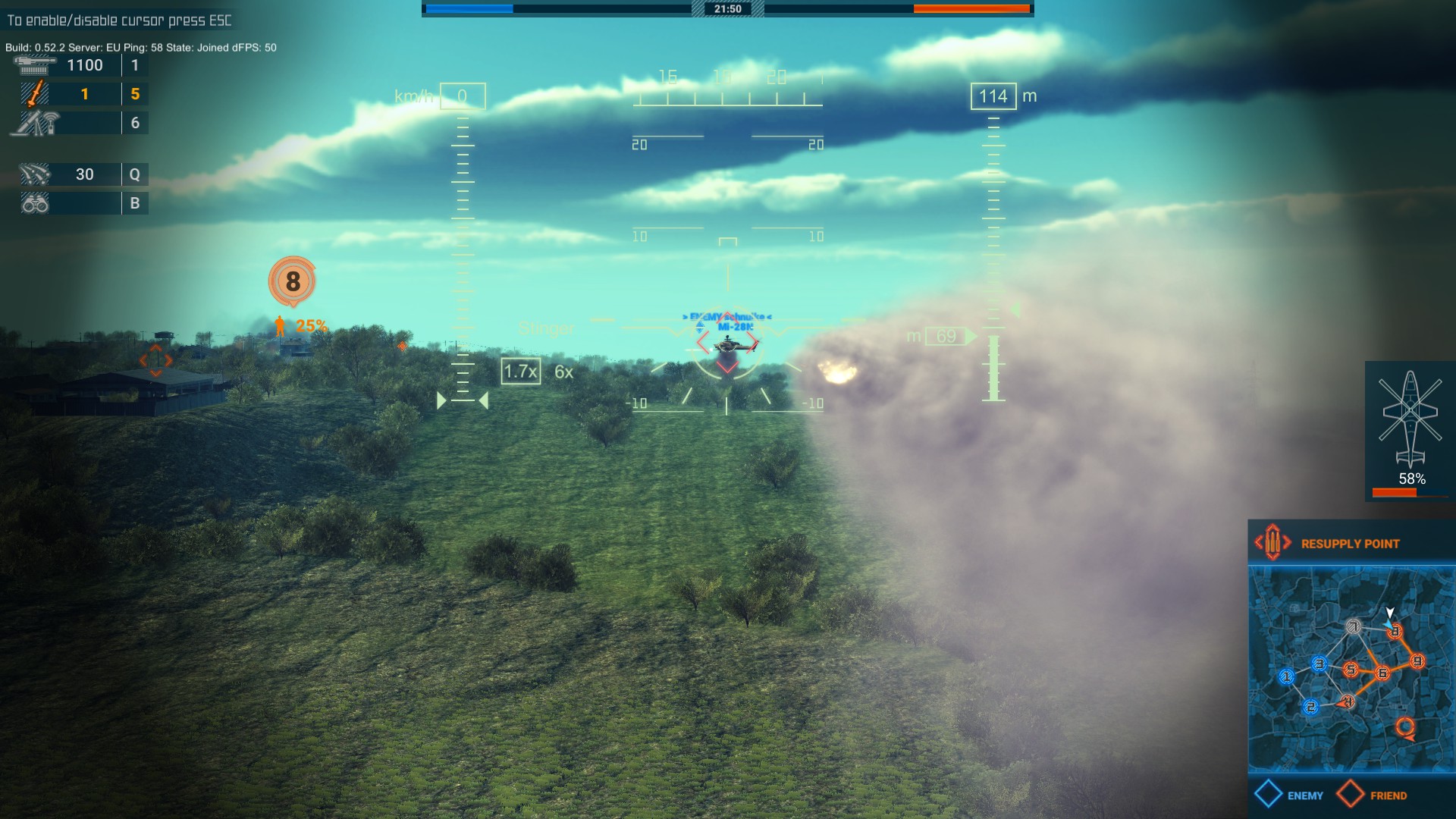 These powerful weapons need to lock on a target. Keep the target in the center of the screen to lock on.
If this process gets disturbed by flares the process restarts from the beginning.
The higher and closer a target is the faster the lock on is finished.
You'll get a signal if the missile is prepared. Once shot the missile follows its target automatically.
The pilot of the hostile helicopter gets a warning and can try to deflect the incoming missile by using flares.
A video tutorial on AA Missiles (starting from 0:36)